přejít na hlavní menu
přejít na kontextové menu
Jazykové pobyty v zahraničí
Jazykové kurzy v zahraničí
Jazykové pobyty v zahraničí (kurzy s ubytováním) jsou tou nejlepší volbou, pokud se rozhodnete zlepšit v cizím jazyce. A nejen to! Díky takovému pobytu získáte zkušenosti, nové přátele, rozhled a spoustu (nejen cestovatelských) zážitků.
Svěřte se do péče agentury STUDYLINE a už za pár týdnů si můžete sbalit kufry, nastoupit do letadla a odletět třeba na druhý konec světa. A je jen na vás, zda se rozhodnete pro pobyt v anglicky mluvící zemi, nebo pro studium některého z netradičních jazyků v exotické destinaci. STUDYLINE má ve své nabídce kurzy angličtiny, němčiny, španělštiny, francouzštiny, italštiny, ruštiny, ale i méně časté a netradiční zahraniční kurzy čínštiny, arabštiny a japonštiny.
STUDYLINE nabízí jazykové pobyty ve více než 20 zemích světa a kompletní nabídka škol v databázi škol STUDYLINE rozhodně stojí za prostudování. Začít ale můžete i tak, že si na mapě najdete konkrétní zemi.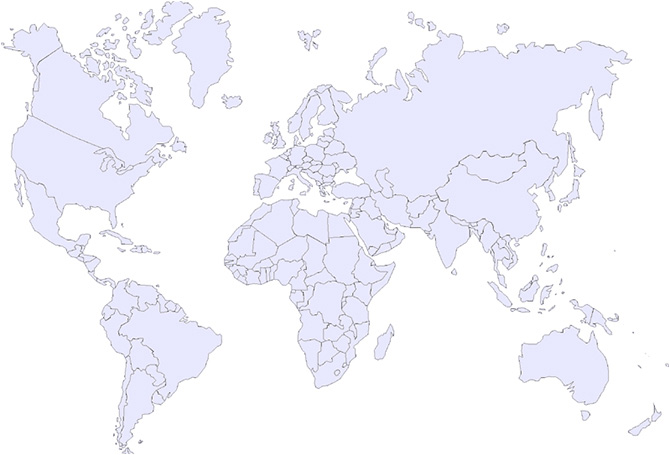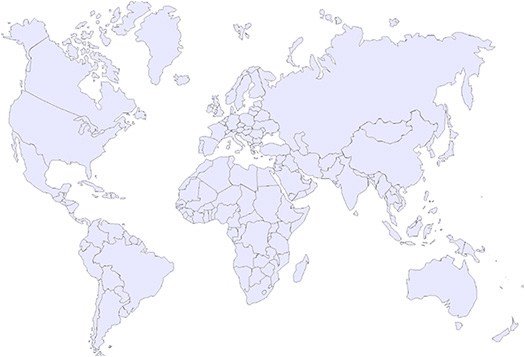 Austrálie
Nový Zéland
Velká Británie
Irsko
Malta
USA
Kanada
Jihoafrická republika
Německo
Rakousko
Španělsko
Jižní Amerika
Francie
Itálie
Japonsko
Čína
Maroko
Rusko
Kam vyrazit na kurz? Záleží na preferencích
Jsou pro vás rozhodující finance, nebo hraje hlavní roli vzdálenost? Chcete při studiu i pracovat, nebo toužíte vyrazit někam, kam na jazykový kurz necestuje každý? Možností, kam vyrazit, je spousta. Vždyť STUDYLINE vás může poslat do více než 20 zemí světa! Tady jsou některé z destinací:
Austrálie, Nový Zéland, Kanada – jsou země, kam rozhodně nepoletíte za hubičku. Ceny letenek jsou vysoké. Na druhou stranu ale nabízejí možnost celkem snadno skloubit studium a práci.
Malta, Anglie, Skotsko, Irsko – také nabízejí možnost spojit studium s přivýdělkem, navíc jsou to relativně blízké destinace
USA, Jihoafrická republika, ale i Čína nebo Japonsko – jsou státy, kam se za studiem v zahraničí obvykle jezdí na delší dobu
Německo, Španělsko, Itálie – patří k zemím s finančně dostupnými kurzy, a díky tomu i k nejoblíbenějším destinacím, v žebříčku oblíbenosti je pak stíhá ještě Francie
USA (Florida, Kalifornie, Havajské ostrovy), Maroko, Mexiko, Kolumbie, Kuba, Rusko – jsou jasnou volbou, pokud preferujete exotičtější destinace
Alicante (Španělsko), Galway (Irsko), Bordeaux (Francie), Leeds a Worthing (Velká Británie) – reprezentují méně známá, ale přesto velmi zajímavá města
Jste ideální kandidát, který by měl vycestovat?
Jednoznačně ano! STUDYLINE totiž nabízí zahraniční jazykové kurzy pro začátečníky, mírně pokročilé i pokročilé studenty. Vyrazit na zahraniční kurz můžete na pár týdnů – po Evropě třeba jen na jeden až dva týdny – ale jinam klidně i na celý rok. Můžete se soustředit jen a výhradně na studium, nebo při studiu i pracovat a sbírat zkušenosti.
Do zahraničí na pobytové jazykové kurzy s námi vyrážejí už děti od osmi let, středoškoláci a vysokoškoláci, ale i dospělí a senioři. Odpovídající jazykový kurz zajistíme jak pro učitele, tak pro manažera.
Jak to celé probíhá: Aneb jak se na kurz připravit a pak si ho užít?
Nervozita z nového prostředí a společnosti a nedůvěra ve vlastní jazykové schopnosti – tak často vypadá začátek jazykového pobytu v cizině. Už po pár dnech ale počáteční nervozitu střídá nadšení ze všeho nového a jazyková vybavenost se skokově zlepšuje.
Před odjezdem – připravte se na papírování
Rozhodnutí vyrazit do světa za studiem jazyků hlavně na úplném začátku obnáší určitou porci administrativy. Před odjezdem na zahraniční jazykový kurz je nutné vyřešit všechny dokumenty – vízum (je-li potřeba), cestovní pojištění, mezinárodní platební kartu, telefon nebo třeba i mezinárodní řidičský průkaz. Zajistit si musíte také dopravu – ať už formou včasné rezervace letenek nebo jízdenek.
Ubytování – život v hostitelské rodině nebo v hostelu
Co se ubytování během jazykového kurzu týká, mají studenti starší osmnácti let několik možností. Nejvíce studentů volí bydlení v hostitelských rodinách, které jsou většinou cenově nejvýhodnější, a mají v nich zajištěné stravování, "rodinné" zázemí i možnost komunikace s rodilými mluvčími. Dalšími možnostmi ubytování jsou školní rezidence, apartmány nebo hostely a hotely.
Výuka – rozřazovací test hned první den
Přivítání a vzápětí rozřazovací jazykový test – tak vypadá hned první den ve škole. Další podoba školní docházky se pak odvíjí od typu kurzu. Pro obecné kurzy v zahraničí většinou platí, že studenti "naskakují" do rozběhlého kurzu, jehož osazenstvo se každý týden mírně proměňuje. Odborné a přípravné jazykové kurzy na mezinárodní jazykové zkoušky naopak začínají jen několikrát do roka, náplň je daná a účastníci jsou stálí.
Volný čas – na nudu zapomeňte
Volný čas během jazykového kurzu si samozřejmě zařídit můžete dle svého, nicméně většina škol nabízí obrovské množství volnočasových aktivit. Stačí jen sledovat příslušné nástěnky. Běžné jsou společné procházky po městě a výlety po okolí, sportovní i kulturní akce, ale i víkendové výlety nebo tematické zábavní večery.