přejít na hlavní menu
přejít na kontextové menu
Semestrální kurzy angličtiny
Studujte střední školu v zahraničí se STUDYLINE
Akční nabídka jazykových pobytů
Hana Vagnerová v USA
Jazykové pobyty v Itálii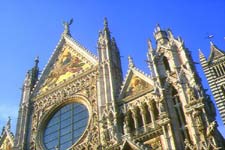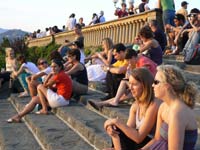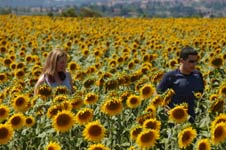 Nabídka škol a kurzů
Florencie, Milán, Řím
Jazykové školy IH nabízí zajímavý výběr kurzů italštiny, které lze spojit s vařením, módou či italskou kulturou.



Itálie
La Dolce vita! Tak by se dal stručně shrnout život studenta italštiny v této prosluněné zemi. Na jedné straně nekonečné pláže, na straně druhé hory, které v zimě nabízejí perfektní podmínky pro lyžování. Skvělý fotbal, proslulá móda a výborná kuchyně, ať už studujete v Miláně, ve Florencii, či v Říme – jazykový pobyt v Itálii si užije opravdu každý!
Proč je Itálie pro jazykové kurzy populární?
Protože je okouzlující, temperamentní, nespoutaná, impulzívní… a také blízká. Do Itálie se dostanete za pár hodin autem, letadlem pak v řádech desítek minut. I proto je studium italštiny v Itálii mezi českými studenty populární.
Kromě tajů cizích jazyků tady můžete objevovat horská pásma v podobě Alp na severu, krásné pobřeží s dlouhými plážemi, velká průmyslová centra na severu, ale i historická města v čele s antickou metropolí Římem, nebo "ministáty" Vatikán a San Marino. Můžete se tu věnovat sportu, nakupovat v obchodech s módou. Zamilujete si místní skvělá vína, těstoviny i křehkou pizzu.
Výběr jazykové školy
Chcete studovat na velké mezinárodní škole? Nebo dáváte přednost spíše rodinné atmosféře na menších školách? Klasický všeobecný kurz, nebo kurz úzce specializovaný? Každá z jazykových škol a každá pobočka má svá specifika. Ta často bývají tím hlavním, podle čeho se studenti rozhodují.
International House je jazyková škola, která má celou řadu poboček po celém světě. V samotné Itálii rovnou tři – v Římě, Florencii a Miláně. Všechny pobočky jsou umístěné v historických centrech, jen krok od slavných památek, restaurací, kaváren, obchodů… Všechny pobočky nabízejí kurzy pro dospělé i pro seniory, pro začátečníky i pokročilé. Na všech můžete studovat v rámci klasického, nebo intenzívního kurzu. V nabídce jsou i kurzy obchodní italštiny, které je možné brát i soukromě a kombinovat je s klasickými kurzy italštiny.
International House v Římě – chcete-li studovat mezi antickými památkami, pak studujte na pobočce v Římě! Zdejší škola nabízí i kurzy pro věkovou kategorii 50+, případně jazykové kurzy propojené s lekcemi vaření.
International House ve Florencii – zdejší jazyková škola nabízí kurzy pro věkovou kategorii 40+. Mimo to také kurzy italštiny propojené s lekcemi o italské kultuře nebo s lekcemi vaření.
International House v Miláně – zdejší pobočka umožňuje studovat italštinu v městě módy a absolvovat tady i kurzy italštiny specializované na módu a design. Specialitou jsou "kurzy přežití" pro úplné začátečníky.
Pro všechny pobočky pak platí: pokud máte rádi teplo, moře a slunce, vydejte se za studiem v průběhu léta, ale krásné počasí si v Itálii můžete vychutnat v podstatě po celý rok.
Výběr kurzu dle lokality
Pro někoho je důležitá jazyková škola a její zaměření, jiný se ale rozhoduje podle lokality, ve které škola leží. Pokud patříte spíše k té druhé skupině, podívejte se na to, co vám jednotlivá italská města (nejen) pro studium nabízejí.
Řím
Věčné město. Je hlavním městem Itálie, sídlem vlády a jeho historie sahá až starověku. Je velmi vhodné pro kurzy Italštiny. Řím leží ve střední Itálii kousek od Tyrhénského moře a je také hlavním městem provincie Lazio, podle níž se jmenuje známý fotbalový klub. V bouřlivé historii byl Řím několikrát dobyt a každá epocha po sobě zanechala specifickou architekturu a historické památky. Symbolem města a jednou z nejobdivovanějších památek je bezesporu Koloseum. Město se také pyšní proslulým systémem veřejných vodovodů a na něj navazující soustavou fontán a kašen, které jsou umělecky cenné a zároveň atraktivní pro turisty jako místa pro relaxaci a odpočinek. Nejznámější římskou fontánou je Fontana di Trevi.
Milán
Město módy. Po Římu druhé největší italské město a hlavní město oblasti zvané Lombardie. Milán je nejen město módy, ale i obchodu. Milán nabízí díky své výhodné pozici se snadným přístupem k moři, jezerům i horám každému návštěvníkovi vyžití podle jeho představ. Město nezklame ani ty, co touží navštívit historické památky, kterých zde najdete opravdu mnoho. Mezi ty nejznámější patří obrovská gotická katedrála a opera La Scala.
Florencie
Kolébka renesance a často využívaná destinace pro kurzy Italštiny. Florencie ležící na řece Arno je hlavní metropole italského Toskánska. Od 15. století je kulturním a uměleckým centrem severní Itálie. Historické centrum Florencie je zapsáno na seznamu UNESCO. Dominantou města je krásná gotická katedrála Santa Maria del Fiore s obrovskou kupolí. Je považována za dynamicky rostoucí město s bohatou kulturou, historickým dědictvím a univerzitní tradicí. Díky těmto přednostem patří mezi nejnavštěvovanější místa Itálie. A to nejen mezi studenty.
Využijte akční nabídky jazykových kurzů
Chcete studovat za výhodnějších podmínek, levněji, se slevou? Naše partnerské školy v Itálii pravidelně nabízejí akční nabídky a zvýhodněné jazykové kurzy, třeba v podobě týdnů studia zdarma. Rádi byste některou z nabídek využili? Přihlaste se k odběru novinek na hlavní stránce webu, nebo sledujte stránku akční nabídky.
Chcete studovat v Itálii? Ozvěte se nám!
Zavolejte nám, napište mail nebo využijte službu Skype. My pro vás sestavíme cenovou nabídku pro kurz, který jste si vybrali, a poradíme se vším, co se týká studia v Itálii. Sejít se můžeme i na společné schůzce v Praze, Brně, Plzni nebo Liberci. Vše potřebné najdete na stránce kontakty.