přejít na hlavní menu
přejít na kontextové menu
Jazykový pobyt v Irsku
Jazykové pobyty v Irsku
Nabídka škol a kurzů
Irsko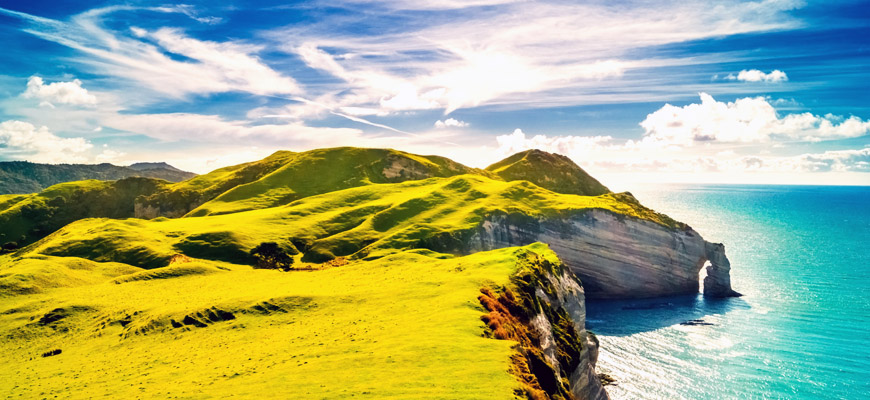 Nekonečné zelené pláně, keltská historie, irská hudba, den svatého Patrika – ano, vítejte v Irsku, zemi, která je skvělým místem pro kurzy angličtiny, zároveň ale v lokalitě, která je z pohledu jazykových pobytů často přehlížená. A to je velká škoda!
Proč Irsko pro kurzy angličtiny?
Irsko je ideální destinací pro studium angličtiny z mnoha důvodů. Jedním z nich je relativní blízkost a výborná dostupnost. Důležitým aspektem pak je to, že angličtina je v Irsku jedním ze dvou úředních jazyků. Druhým je irština, nicméně nemusíte se ničeho obávat, naprostá většina obyvatel hovoří převážně anglicky a je jim výborně rozumět. Navíc Irové jsou velmi vstřícný a přátelský národ. Irsko je pak krásnou zemí s dech beroucí přírodou, pro kterou je typická zelená kopcovitá krajina. Podnebí je mírné, bez velkých teplotních výkyvů, a kultura opravdu bohatá. Vždyť Den svatého Patrika zná snad každý.
Podle čeho vybrat jazykovou školu?
Především podle Vašich preferencí. Pro někoho je důležitá lokalita, jiný zase řeší velikost školy, počet studentů nebo jejich věk. Často o výběru jazykové školy v Irsku rozhoduje i počet Čechů na škole nebo výhody a aktivity, které škola nabízí. Všechny tyto parametry najdete v detailech jednotlivých škol. Tady je jejich stručná charakteristika:
Kam v Irsku na jazykový pobyt?
Můžete vybírat konkrétní školu, ale můžete se rozhodovat i podle lokality, ve které se škola nachází. Už jsme zmiňovali, že Irsko je krásná země, a každá jeho část má svá specifika.
Západní Irsko - zde najdete krásnou divokou přírodu a výhledy na oceán, a to nejen ze slavných Cliffs of Moher. Je to zároveň oblast, kde se nejvíce udržují irské tradice a kultura. Nejlepším místem pro studium v západním Irsku je univerzitní město Galway (ALG), které je i kulturním centrem celé země.
Východní Irsko - to je především Dublin. I zde je typická velká pohostinnost, a pokud Vás láká především poznávání irských památek, tady si díky velkému množství starých hradů přijdete na své. Ideálním místem pro studium je metropole Dublin (Kaplan, CES). V místních hospůdkách a barech si pak můžete ve svém volném čase za poslechu irské hudby vychutnat pravé irské pivo nebo třeba šálek kávy.
Jižní Irsko - je to pravé pro Vás, pokud hledáte větší klid. Žije zde méně lidí a také zde najdete divokou přírodu. Nejkrásnější částí je hrabství Kerry, kde můžete navštívit národní park Killarney nebo poloostrov Dingle. Za studiem potom vyrazte do Corku (CEC), druhého největšího města v Irsku, kde jsou skvělé podmínky po celý rok.
Akční nabídky kurzů angličtiny
Naše partnerské jazykové školy v Irsku pro nás pravidelně připravují akční nabídky a zvýhodněné ceny kurzů. Přihlaste se k odběru novinek na úvodní stránce našeho webu, nebo sledujte sekci akční nabídky jazykových kurzů - žádná z nich Vám tak neuteče!
Chcete do Irska za studiem? Ozvěte se nám!
Sestavíme pro Vás cenovou nabídku vybraného jazykového pobytu. Stačí, když nám pošlete email, zavoláte telefonem nebo nám napíšete přes chat přímo zde na webu. Rádi se s Vámi setkáme i osobně – v některé z našich kanceláří v Praze a Brně. Všechna důležitá čísla a adresy najdete v sekci kontakty.